April is Diamond Month! Lucky April has diamonds as their birthstone. The diamond is a symbol of deep, everlasting love and the hardest substances known on earth – no wonder that "a diamond is forever". Diamonds were first recorded in India over 3,000 years ago. They were believed to be the fragments of falling stars. They have been called "the King of Crystals". They are the ultimate symbol of love and signify unity, trust and fidelity. Enjoy our diamond gallery.  We have lots more in the store and can also do...
read more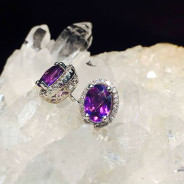 Amethyst is February's beautiful birthstone and is a violet variety of quartz. The shade of the stone can range from a light pinkish violet to a deep purple. As a powerful and protective stone, the amethyst is believed to relieve irritability and grief by bringing calmness and peace to the wearer.  The ancient Greeks used to decorate their drinking vessels with amethysts as the stone was also believed to protect against drunkenness and promote sobriety. Amethysts are also known to help with psychic intuitiveness and and spiritual...
read more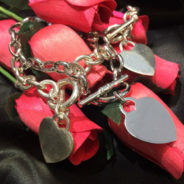 Valentine's Day is right around the corner and the right gift is close at hand. We have a wide variety of beautiful jewelry – necklaces, earrings, bracelets, and rings – to suit a wide variety of tastes and which will be sure to please the special someone in your life. To make things even better – we are offering 25% off all heart shaped jewelry now through 2/14/2017. Not sure what to get? Mia and Rob of Gold N Time can help you find the perfect gift at the perfect price...
read more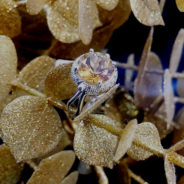 Lucky November Birthday! Two gemstones to choose from: Topaz and Citrine. This 14k white gold ring has the center Citrine weighing a total of 2.88 carats with diamonds surrounding. With this eye-candy on your finger, you'll surely be the center of attention at any gathering! Topaz is said to release negative feelings, calm tempers, cure madness and eliminate nightmares, Citrine is said to spark imagination and manifest fresh beginnings. Citrine also has a tendency to attract wealth and prosperity. We love Citrine's warm autumnal...
read more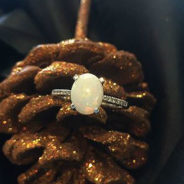 Opal: October's birthstone! Opal has a magical and otherworldly quality. Opals were thought to possess uncanny powers in many cultures as it was believed that all the colors of all the gemstones could be seen in one opal. Opals have been used as hypnotic talismans.  They have also been powdered into a compounds believed to create invisibility. Opals continue to be bewitching and mysterious! which makes them perfect for October holiday of Halloween. This is a 14k white gold ring with diamonds on each side of the band and going up the...
read more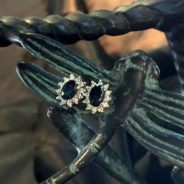 The brilliant sapphire is the birthstone for September, however, the properties and brilliance of this gemstone make it a beautiful statement piece no matter what time of year it is. According to gemstone lore, Sapphires are known for helping you stay on your spiritual path and to help you maintain a clear vision, no matter what the distractions. Sapphires are a symbol of integrity, of love and of commitment. Check out the gallery – or better yet – come in and see our sapphires for...
read more